The Symposium on the Environment and Mines: A meeting that has become unmissable
The Symposium of the Environment and Mines has evolved over the years to become an essential event for specialists in the field. This article gives a brief overview of its origins, its evolution and summarizes the highlights of the last edition.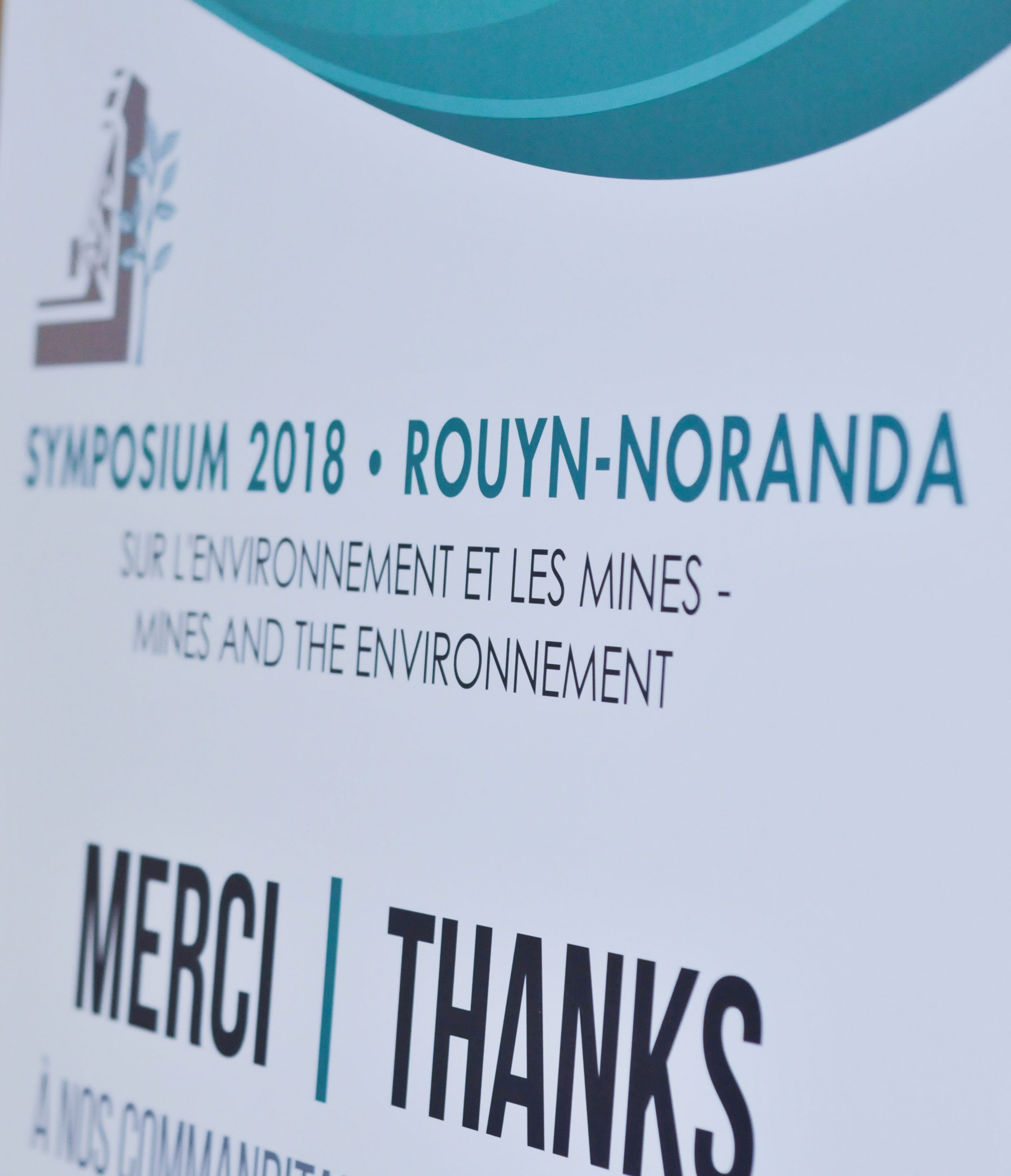 Inspired by the NEDEM (Programme de neutralisation des eaux de drainage dans l'environnement minier) meetings held in Quebec during the 90's, members of UQAT and Polytechnique Montréal decided in 2002 to organise the first Symposium on the Environment and Mines in Rouyn-Noranda. This synergized well with NSERC'S Industrial Research Chair Polytechnique-UQAT in Environment and mine waste management that was launched a year earlier. The event aimed to transfer new knowledge and innovative approaches supporting a more responsible exploitation of mineral resources, increasing the social acceptability of mining projects and a reduction of the costs associated with environmental management. It became a triennial meeting and was subsequently held in 2005, 2008, 2011, 2015 (exceptionally) and 2018. The organizing committee largely stayed the same over the six editions including representatives from the Université du Québec en Abitibi-Témiscamingue (UQAT), Polytechnique Montréal, the Canadian Institute of Mining, Metalurgy and Petroleum (CIM), the Association minière du Québec (AMQ), mining enterprises, consultants and governmental representatives.
This symposium distinguishes itself as much by the variety of activities offered as by the diversity of participants. Indeed, you can find leading edge scientific and technical conferences, poster presentations, plenary sessions, short courses, a trade show and visits to mine sites. Participants to the symposium come from around the world and from many affiliations: scientists, mine operators, representatives from governments and public organisations, service and equipment suppliers and graduate students. The planning of the symposium seems to be appreciated since its popularity continues to grow. Participation increases by almost 20% each edition (Table 1).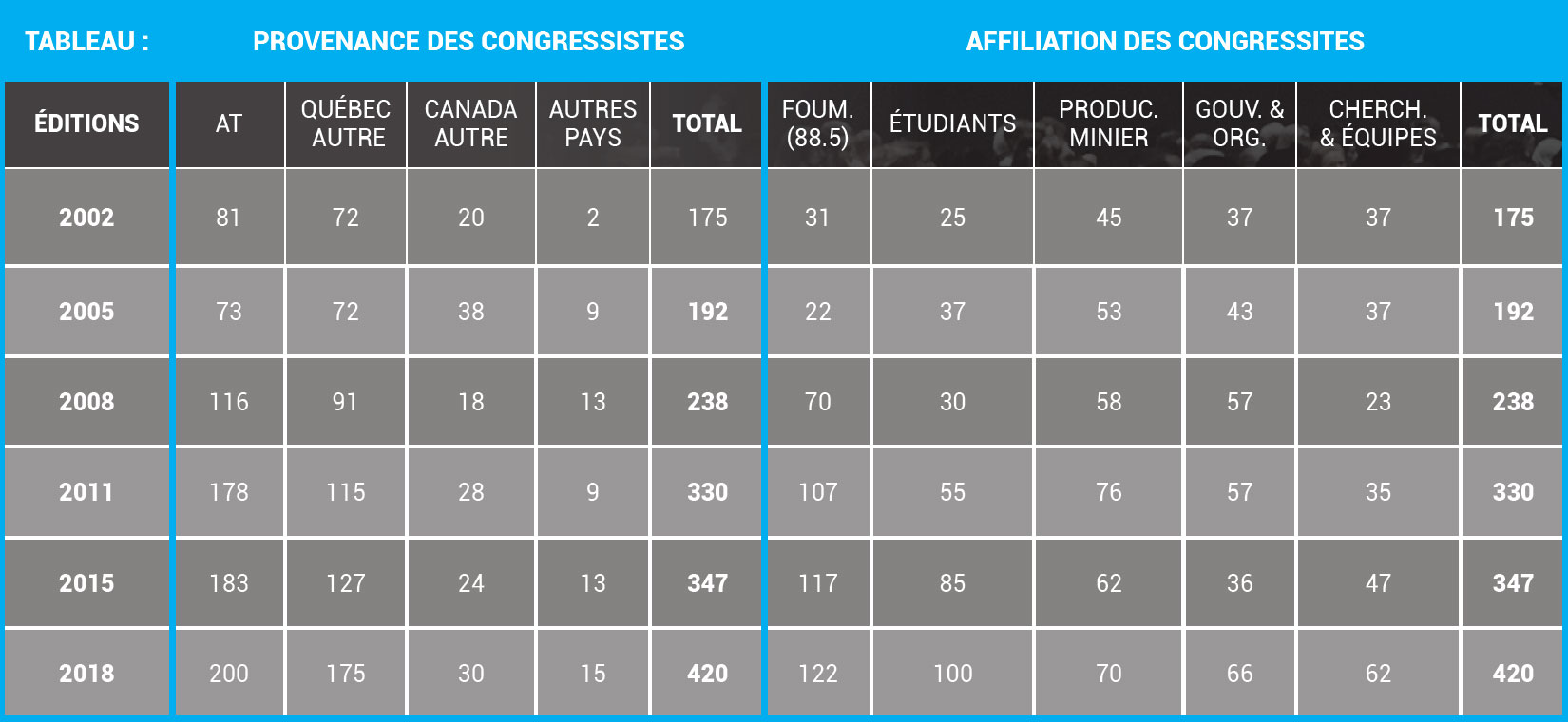 EDITION 2018, ANOTHER PARTICIPATION RECORD
Held in June, the 2018 Symposium was especially busy with its 420 participants. Activities started on Sunday with three intensive half-day workshops that were offered to around forty participants: Applied Mineralogy throughout the mining cycle, Mine wastewater treatment: emerging technologies and aquatic toxicity and Geomembrane and geocomposite clay liners as cover materials for mine wastes.
For its part, the technical program was presented with simultaneous translation in a packed room on Monday and Tuesday. For this latest edition the organizing committee wanted to highlight the expertise and knowledge of career women that have made significant contributions in advancing the mining sector. Therefore, half of the conferences were presented by women.
The program included four conference sessions with the following highlights:
MANAGEMENTS OF MINE WASTES
La session a confirmé l'importance d'intégrer la gestion des rejets et la restauration, de même que de prendre en compte les aspects géotechniques et environnementaux avant et pendant les opérations. Il a aussi été fait état du bien-fondé économique et environnemental de l'approche de gestion intégrée des rejets. Le caractère unique de chaque site et l'importance de développer des techniques de gestion innovantes ont aussi été soulignés.
PREDICTING EFFLUENT QUALITY AND TREATMENT
Presenters highlighted the fact that geo-environmental characterization permitted the identification of potential contaminants and valuable overburden lithologies. They emphasized that the development of a stable isotope analysis contributed to improving the understanding of phenomena impacting the water quality of drainages. They also pointed out that passive treatment of contaminated effluents was an interesting option for short term or polishing treatments. However, the active treatment of emerging contaminants of interest was a constant challenge because of developments in metallurgy, advancements in knowledge and regulatory constraints.
SITE RESTORATION
These conferences highlighted the difficulty, even today, of affecting site restoration. Topics of interest included highly oxidized sites, the impacts of vegetation on the long-term performance of restoration methods and remote monitoring options for risk management of restoration emplacements. Alternative materials were also discussed, including bentonite geocomposites and Pasterock®. Finally, design option for insulating cover materials on permafrost integrating mine wastes.
RESPONSIBLE DEVELOPMENT AND MINING INNOVATION
Taking a technico-economic viewpoint, this session highlighted approaches to develop opportunities do valorize mine wastes and the integration of climate change to restoration methods. At the socio-economic level, discussions examined potential certification and agreements among stakeholders with regards to the repercussions and advantages of mining projects.
It should be noted that each session was ended by 180 second presentations of the research of 3 students. A poster presentation was held during the entire symposium with 44 posters showing the research projects of graduate students from across Canada. This activity also allowed various enterprises to recruit new talent.
To close the technical program, a plenary session was presented on the theme Site closures and long-term responsibilities. Panelists underscored that a "design for closure" and integrated waste management need to be central preoccupations during the design of mining projects. It was also noted that research remains important to ensure the long-term stability (physical and chemical) of installations. It was also clearly stated that the lifespan of these installations would exceed those of the people and companies that built them and that they would, one day or another, return to the state. Mention was also made that governments should make it a priority to propose legal provisions to ensure this return to the state.
PRESENTATION OF A CAREER AWARD
During the Symposium, the Career Award Frederick W. Firlotte was presented to Michel Aubertin, professor emeritus at Polytechnique Montréal. A renowned researcher, professor Aubertin is without a doubt a pioneer of environmental research in mining in Quebec. This award was in recognition of his insight, vision, commitment and influence in the field. Previous winners of this award were Serge Vézina (CAMBIOR, 2008), Benoît Demers (SNC LAVALIN, 2011) and Louise Grondin (AGNICO-EAGLE, 2015).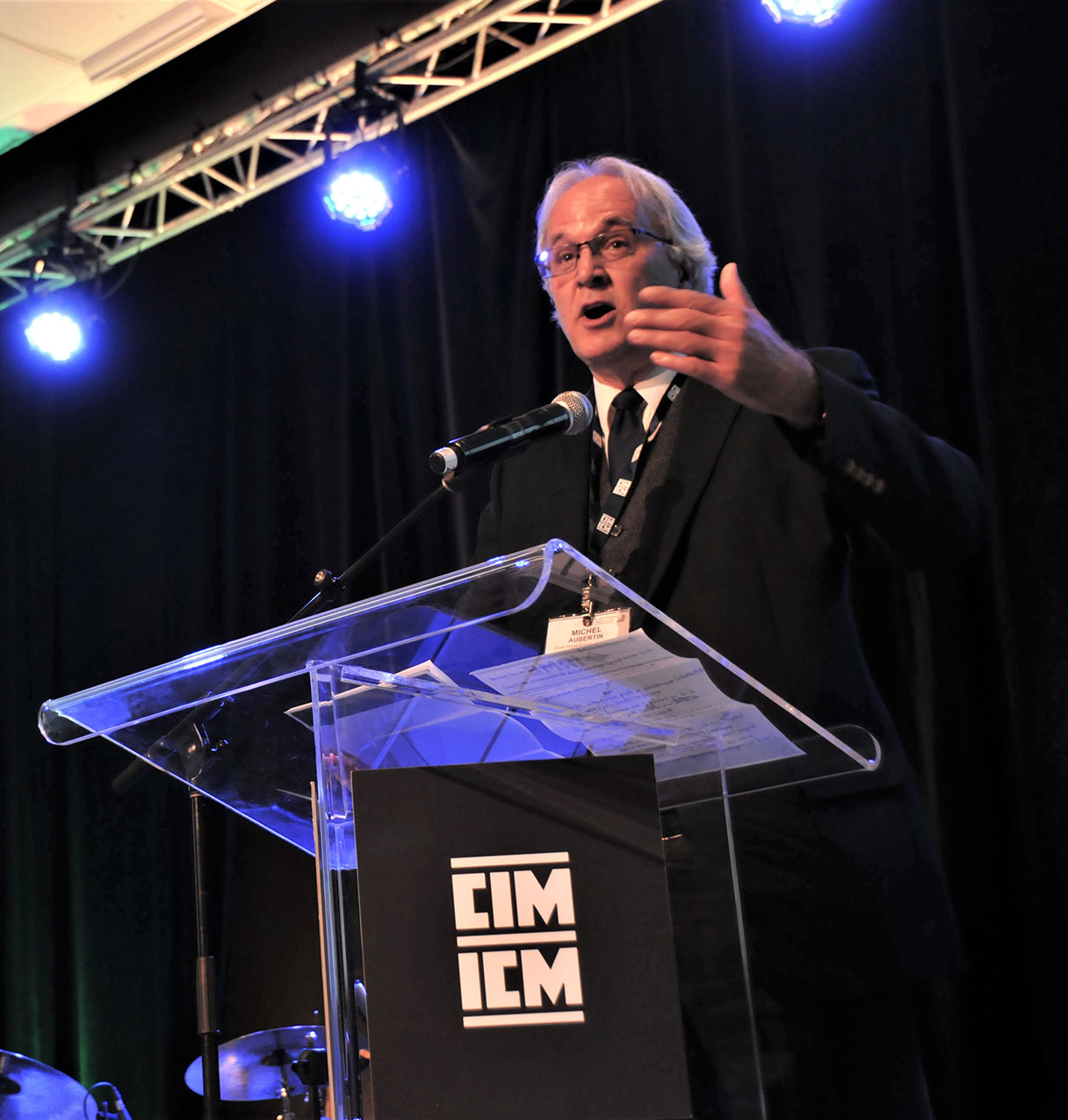 SITE VISITS
On Wednesday around fifty delegates had the opportunity to participate in visits to the Westwood, LaRonde and Éléonore mine sites as well as the Cobalt region. The in-depth knowledge of the guides, the quality of the program and the on-site reception charmed those who participated.
In parallel, a brainstorming session was organized by MISA (Réseau d'expertise en innovation minière) with the theme Dig Deeper. Six speakers from the technical program awaited participants with the goal of promoting exchanges and provoking a clash of ideas about the challenges facing research and innovation. Approximately sixty representatives from the mining industry, experts in the field and environmental researchers participated during the day through various interactive workshops.
A VERY SUCCESSFUL EDITION
A satisfaction survey done after the 2018 edition of the Symposium demonstrated the high quality of the event and the reception of the participants. Given the highly favorable opinions, the organisers are very much encouraged to continue with a sixth edition.
SEE YOU IN 2021!